Honestly as a person who loves zootopia I am really excited about this addition.
Same here and now I would like to see if Gazelle makes it in and not only Gazelle I want to see, I also want to see Luz Noceda, Amity Blight, Anne Boonchoy, Dipper Pines Phineas and Ferb, Star Butterfly, Cricket Green and other Disney Channel animated characters but for now I'm glad to see Bellwether coming in the game
Definitely, having some Amphibia and The Owl House characters in this game would be amazing!
Bellwether and Demona makes sense because Bellwether hates predators and Demona hates humans.
Second, Kronk is a henchmen of Yzma so he is on the side of evil
On the one hand, I love Zootopia and thought she was an excellent villain; on the other, I think seven characters is enough for any one movie to have in the game, and I'm generally not a fan of playing villains anyway. And she looks to have an interesting and potentially OP moveset, so overall… yay, I guess? At any rate, her friendship campaign with Agent P has potential to be very amusing.
…wow, that's a lot of stat buffs for one update. If they're done well, and the quantity doesn't cause the quality of the buffs to suffer, this is really good news. Even going by the limited information given here, Yax looks to be significantly improved, and Baymax most likely is as well. (Not sure why Wasabi got buffed, as I think he's still very strong, but I won't complain since I've got him leveled up very high already.)
First question: are these replacing the Trial Events that were first introduced about a year ago, or can we still expect a new Trial Event roughly once a month?
Any addition to, or expansion of, the current game modes is welcome. I do worry about whether the trials are, or even can be, tailored to the strengths and shortcomings of each franchise. Taking this season's trials as an example, both the Zootopia and the Big Hero 6 heroes allow for quite a variety of heroes to overcome various obstacles that could be presented by opposing teams, but the Aladdin heroes are much more limited and may find some combinations virtually impossible to defeat.
Hm. Even with some recent improvements in resource availability, most non- or low-spending players are only able to upgrade two or three heroes a month, at most; asking us to upgrade enough heroes from multiple franchises to complete trial events from each franchise seems… optimistic?
Anyway, the Patch system sounds like a potentially promising way to improve heroes that have fallen behind due to power creep (as well as some heroes in the selected franchises that actually are still quite good, if just overlooked because everyone focuses on the same 10 or so heroes). It also looks kind of complicated, and potentially another time and/or money sink. Pipsqueak has already elaborated on my concerns far better than I could; please keep an eye on this mode, and don't let it also fall victim to small-but-obvious flaws that just grow bigger with time until they're unmanageable.
I hope having these bugs patched also means various other start-of-battle issues, like invasion boosts and Delayed Entry sabotages not working properly or Joy's red skill ending too soon, have also been addressed.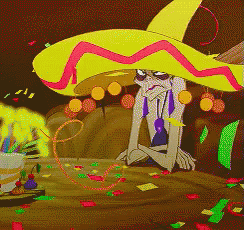 Anyway, when all is said and done, this certainly has the potential to be the best update in a long, long time. Here's hoping the Franchise Trials and the Patch system live up to their promise…
Almost two years later, and nothing. I'd still love to see this feature myself, as well as some way to access all the Friendship Campaign, Mission, and Level dialog and stories. I can't say I expect it to happen, but I still hope for it.
Emphasis mine, because while I agree with the entire statement, I especially agree with that part of it and think it would be something that could benefit PerBlue.
He isn't a villain.
But like very briefly, and one of old missions already said she is in jail.
@Nugget Will this patch add new port and trials difficulties? Lately they didn't, at least for server 23
He is also not support, he is control.
So… She got a good lawyer to get her out of jail and at the same time keep her as Mayor of Zootopia? Wow. She called Saul or what? (Joke intended)
I mean… Zootopia does have a breaking bad reference so I wouldn't be too surprised.
I've been waiting for Zootopia hero refresh. It's very good news!
I love that we're getting Bellwether! (She looks very good too) Though, part of me really wished it was an Encanto character, since it's first anniversary is coming up (November 24) and the next prize wall starts at that day. But, Zootopia+ did release as well, so I guess there's that (but oh well, I'll still be waiting, overall great patch notes!)
When clearing higher Stage Franchise Trials, you can also collect a potent new resource called Patch Essence!
I think a good quote could be "Fear isn't a word where i come from!"
I really hope Bellwether will be visible in-game today.

Even if without finished stats, it will be good to see her animations and disks.
Bellwether, as well as a couple of Stat Refreshes for both Judy Hopps and Yax…a few days after the release of the trailer of "Zootopia+"?!