Hi today we taking a about a shikroko from blue archives. ( this last 16 day I making old heroes concept, now I new fix heroes skills.)
Shikroko
Description: A girl of few words and almost no facial expression, shikroko gives the impression of being frigid and emotionless.
Quote:"Mmmm… Pretty"
Role:Damage
Positive:Back
Team:Red
Animation
Entrance: She raid a bike and off a bike.
Victory: She slave a skirt and happy.
Defeat: She drop a rifle and get angry.
Basic attack: shoot with a rifle to a enemy 4.
Skills Animation:
White Skills

"Drone Support" ( Normal Damage )
Shikroko pull out a drone and fire enemy team dealing x damage for 5 time, when enemy are study instead extra dealing x damage for 12 time.
Green Skills

"Grenade Lob" ( Normal Damage )
Shikroko pull out a grenade and throw to further enemy dealing x damage and their reduces armor by 50% last 8.0 second, when enemy are study instead stunning them last 8.0 second.
Blue Skills

"Target Weaknesses"( Normal Damage )
Shikroko shoot 5 time at enemy dealing x damage applause stack a weakness by 20% to stack up maximum by 300% last 8.0 second.
Purple skills

"Very Rapid Fire"
"Drone Support" also heal x herself and dealing x fantastic damage when damage a study enemy.
Shikroko take reduce damage by study enemy by 100%.
Red Skills

"Drone Targets"
Shikroko increase Normal crit when damage study.
"Drone support" also target reflect and shield by 50% extra damage to stack maximum by 500% extra damage.
X. Basic Damage
X. Skills Power
X. Damage to "Drone support"
Friendship Disk
1.Shikroko and Scrooge McDuck
Disk name: Robbery money
Disk Effects: Speed up
Other Effects:
1.While use a "Drone Support" increase by move attack speed by 50%, can't stack up 5 time. ( x% star level )
2.X Basic damage to allies
3.X Crit damage when are weakness
Campingn: Scrooge talk a shikroko, but a robbery with a mask, Scrooge shock, shikroko she not a robbery, Scrooge is confused to a robbery but no.
Shikroko want to help to Scrooge, to stoll a money again.
Allies: Darkwing Duck, Huey, Dewey, loule, Donald Duck
2.Shikroko and Kim Possible
Disk Name: Motorbike Agent
Disk Effect: Counter Armour
Others Effect:
1.When enemy reduces by armor dealing x extra damage by 30% ( x% star level )
2.X When enemy loss armor there are study
3.X Basic Damage
Campaign: Kim ask a shikroko, Kim show a mask on her, shikroko ask "… No", Kim is refuse her, shikroko off a mask, Kim now look like a cat ear, she ask a cat shikroko am a wolf.
Allies: Scrooge McDuck, Ron Unstoppable, Darking Duck
I hope like heroes concept!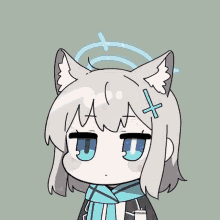 ( New Fix Character )