Hello everyone! We have an update that the Sanderson Sisters will be going into the game on Thursday, November 11th.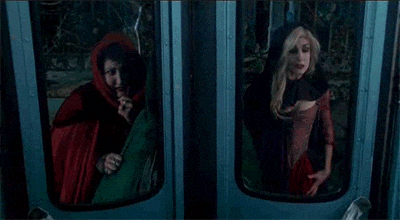 They won't be visible in-game for another 2 days?
why is it like that?
Making sure all of their balances are correct and then having them all in at once when the Prize Wall goes live.
Will this affect the level cap increase timing too? Or only the character release?
It is only the character release everything else is being rolled out tomorrow.
Thank you for confirming

A little bit unfortunate that the release won't correlate with the contest anymore - but glad the level cap increase isn't pushed too.
Sanderson sisters will require a separate update?
Currently, we do not plan on having this as a separate update.
Sounds like it's a datetime trigger to unlock them. I'm glad you're doing this, I'd rather see you have it "right" be buggy and than make fixes later.
Your reward for waiting? MORE waiting.